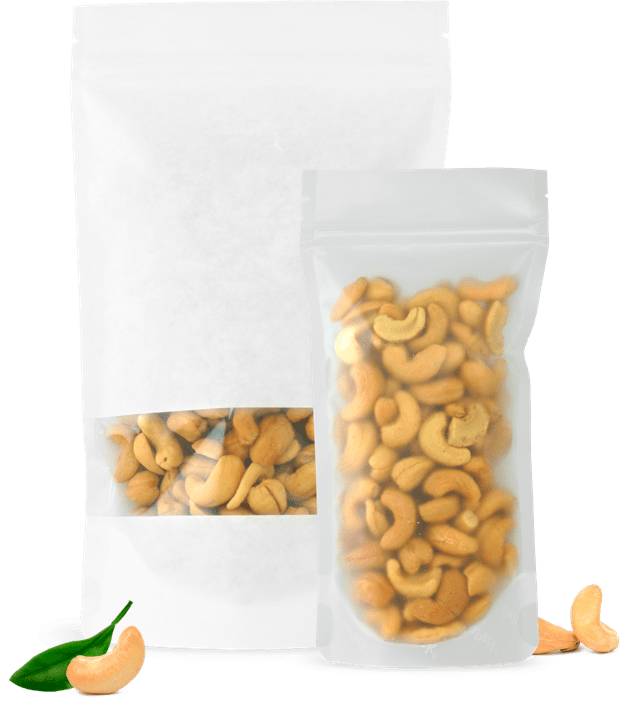 Swartberg Cashew Nuts
Roasted to perfection, excellent flavor
Cashews are much-loved but highly delicate nuts, appreciated for their sweet and irresistible flavor. In order to conserve and enhance this flavor it is of utmost importance to process them quickly and with care. Our expertise and state-of-the-art processing facilities enable us to do just that. Read more about our cashew nuts.
Discover our cashews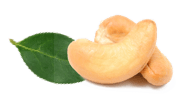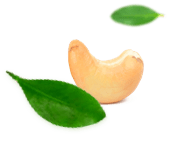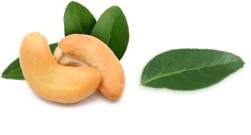 Trintel, PCD & Golden Hill Cashew nuts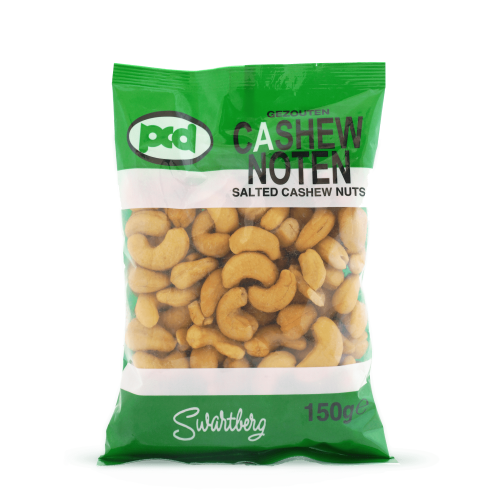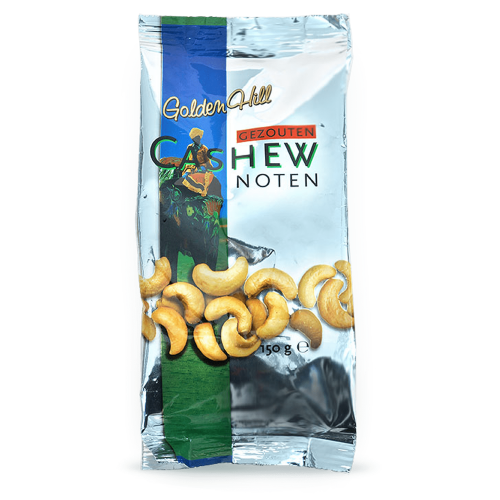 Trintel, PCD & Golden Hill Cashew nuts
Over the years, Swartberg has built a loyal and diverse customer base, both domestically and internationally. Whether for hotel chains and supermarkets or online food stores and old-fashioned candy stores, Swartberg is the go-to bulk supplier for peanut butters, peanuts and cashew nuts. In order to meet the diverse needs of these customers, Swartberg supplies three high-quality brands, each focusing on a specific price segment. In other words, with Swartberg you choose the cashews that fit your customers' needs. Trintel, consisting of top quality splits, is an excellent choice for the lower price segment. Our flagship brand PCD is made of 100% quality W320 cashew nuts and focuses on the middle price segment, by offering the best price / quality ratio. Golden Hill is our premium segment (organic) brand and solely consists of W320 cashews that are BRC-certified or higher.
Organic & Fair Trade Cashew nuts
Over the past decade, the popularity of organic and/or fair trade food products has sharply increased. To meet this increasing demand, Swartberg offers several organic alternatives to our regular cashew nuts. Learn more about our organic alternatives
Private Label Cashew nuts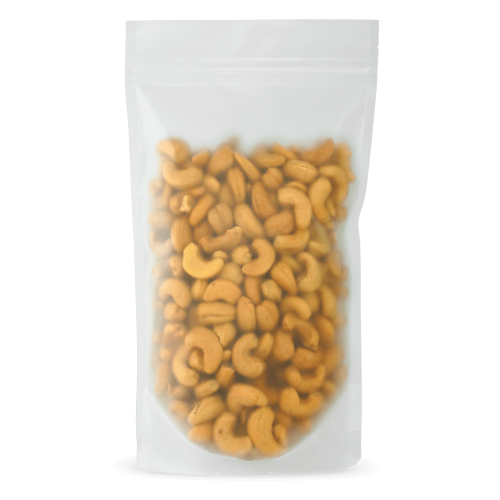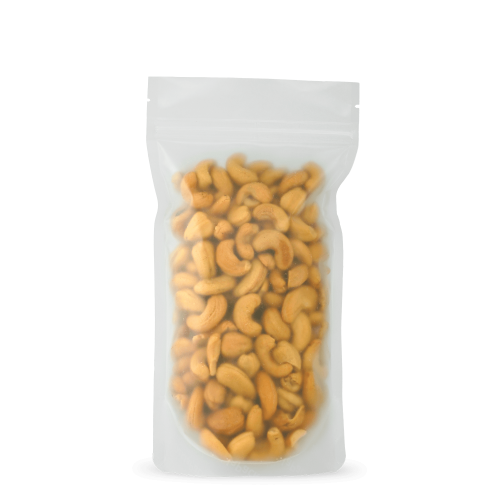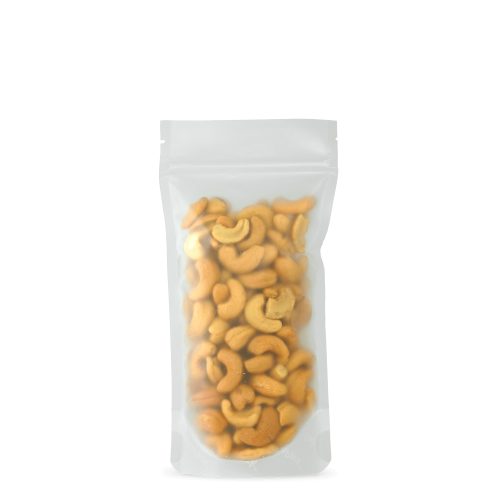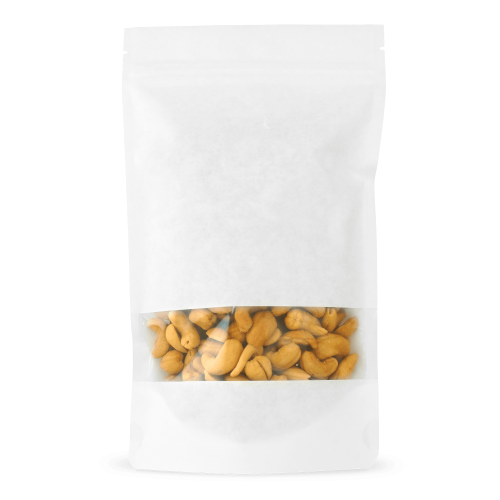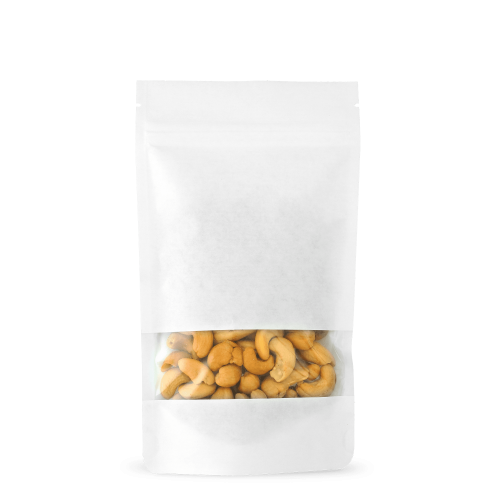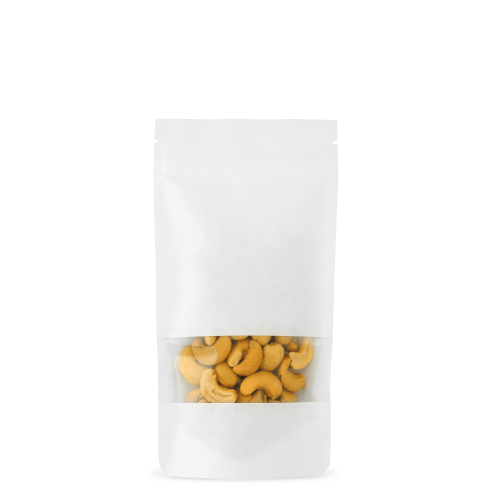 Private Label Cashew nuts
Swartberg is your partner of choice when it comes to importing, processing and delivering cashew nuts under your private label. We have built a worldwide network of reliable partners, which enables us to deliver cashew nuts from the best cashew-producing regions in the world. Whatever type of cashew you desire, our knowledge of the market, state-of-the-art processing facilities and stringent quality control will ensure you will be able to offer your customers the product they deserve. Besides the delivery of superior quality cashew nuts, we can assist you in the development of different types of packaging, like customized packaging or biodegradable packaging.
Type
Gezouten & Ongezouten
Packaging
Flow, Pillow, Doy & Custom Made
Wholesale Cashew nuts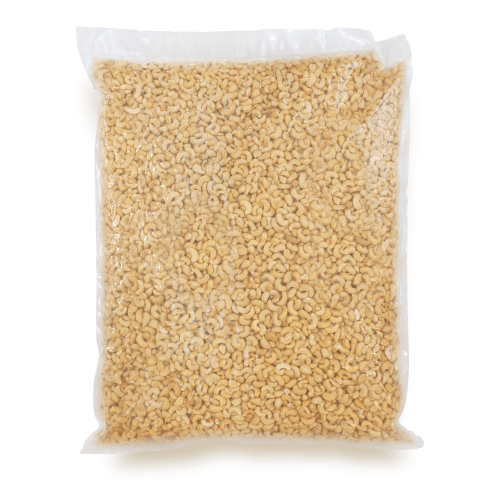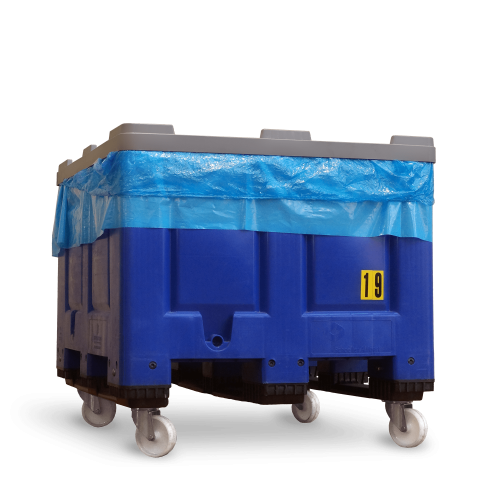 Wholesale Cashew nuts
Companies operating within the hospitality industry and other bulk users have been longtime members of our customer base. In addition to the quality and origin of the cashew nuts, the packaging type is essential to serve these clients satisfactorily. Every customer has unique needs when it comes to store their products, after all. Swartberg assists you in finding packaging solutions that suit your storage facilities, like containers, bags, buckets or customized solutions. Would you like to know more about our packaging solutions? Please feel free to contact us.
Packaging
Bag, Octabin, Container, Customized Packaging
Best Flavor
Through strict selection, skilled processing and careful packaging, we create the flavor that your customers desire.
Customized to Perfection
Whether it's the flavor, the recipe or the packaging, Swartberg customizes your products to perfection.
Safety First
Food safety is our number one priority. That is why we import, process and deliver our products according to the strictest food safety regulations.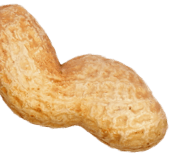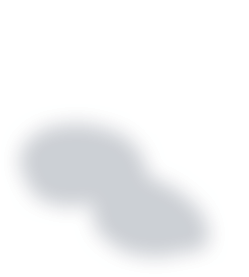 Our Products
Produced with passion and craftmanship. Because your customers deserve the best.